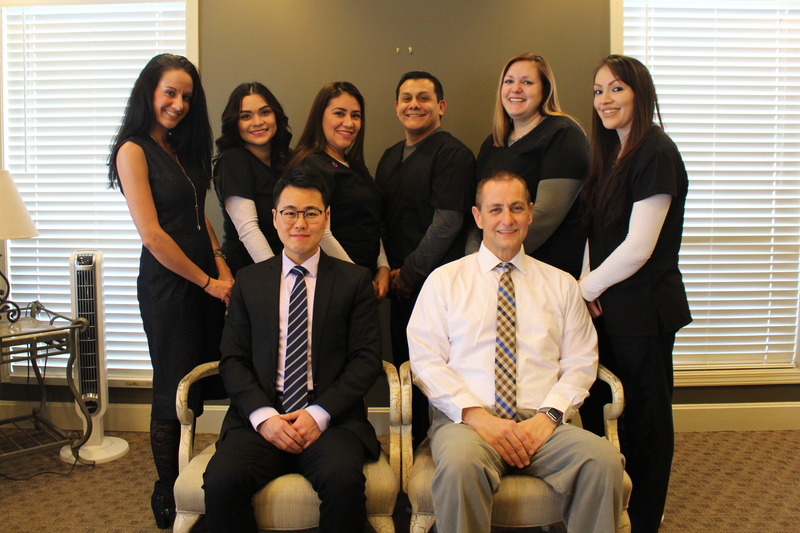 At Appletree Cosmetic and Family Dentistry, Dr. Philip Farruggia can make your smile dreams a reality. We offer a full range of dental services, from exams and cleanings to cosmetic and restorative procedures. With our experience in techniques such as teeth whitening, Invisalign and orthodontics, crowns, veneers, and dental implants, you'll achieve the dazzling, confidence-building smile that you have always wanted.
Dr. Farruggia serves patients of all ages, with diverse dental needs
The team at our Olathe dentist office takes pride in providing personalized care and attention to every patient we serve. Even if you're anxious about visiting the dentist, our gentle, caring staff and serene surroundings will put you at ease.With modern technology and sedation dentistry, we can make treatment as comfortable for even the most fearful dental patients. Discover, Experience, Live the Dream!
Our family dentist office is conveniently located on Olathe, just minutes from Kansas City. With extended day and evening hours, our dental office will help you schedule convenient appointments. If you live in Olathe, Gardner, Overland Park, Lenexa, Spring Hill, or the surrounding areas, Dr. Philip Farruggia and our team look forward to becoming your preferred family dentist. Call Appletree Cosmetic andFamily Dentistry today to reserve your new patient visit.